As an Academic doing marking with this system, you don't need any software other than a PDF reader ( that can speak acroforms). Then you will just a file formatted something like this (preview below), which you then edit, save and return.
The design is flexible so it can be changed to suit feedback or different procedures in different unis.
I learned that a lot of PDF viewers have patchy implementations, so you get a nicer experience if you go with
Adobe Reader
Drawboard PDF (for pen display)
(your suggestions here)
Things that DON'T work, or have quirks
Microsoft Teams (you have to download to your desktop and use something else)
Chrome (can edit but not save, known chrome bug)
Edge (can edit, but does uses small letters so not as satisfying)
Here's an original submission, with no pdf.gradex™ treatment. You can delete the annotations. Oops!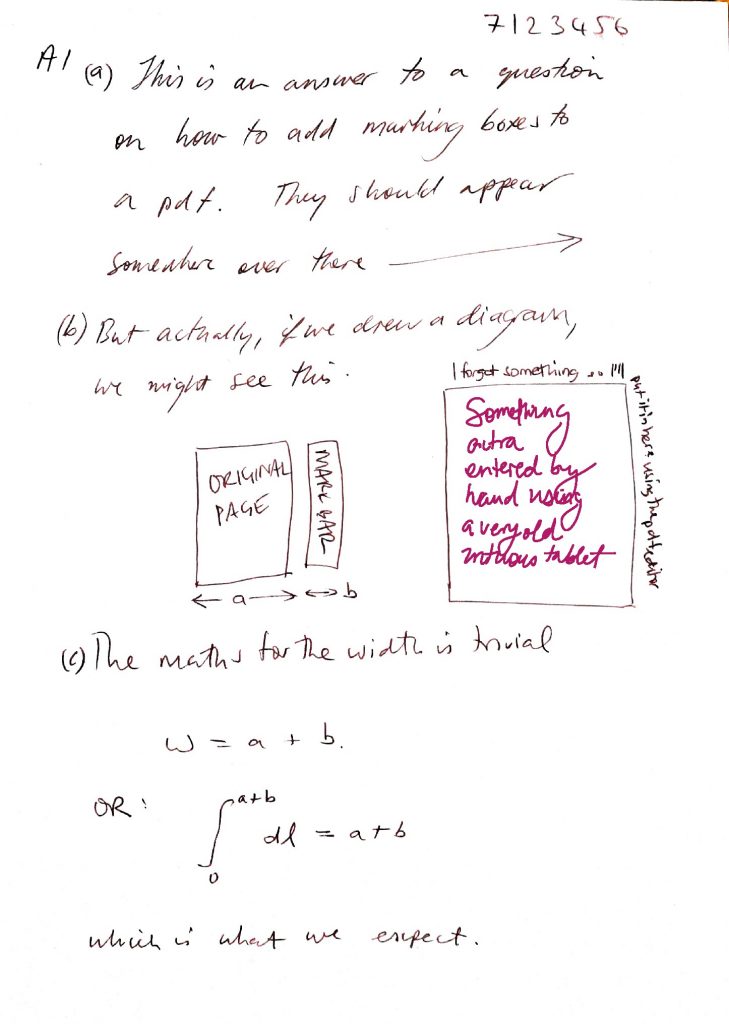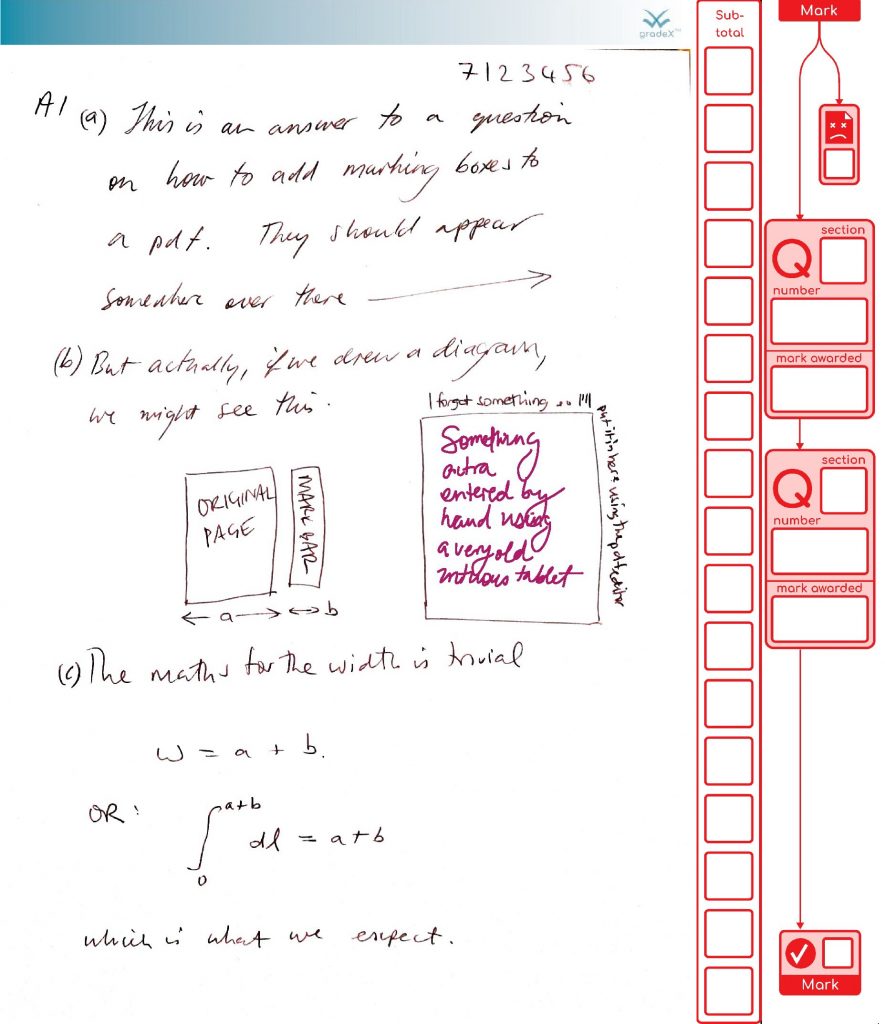 If you fancy seeing what happens to your work next, send me your edited form (and let me know if I can post here ….)